Tom Shaw named First Vice Chair of Local Media Association
Jul 5, 2019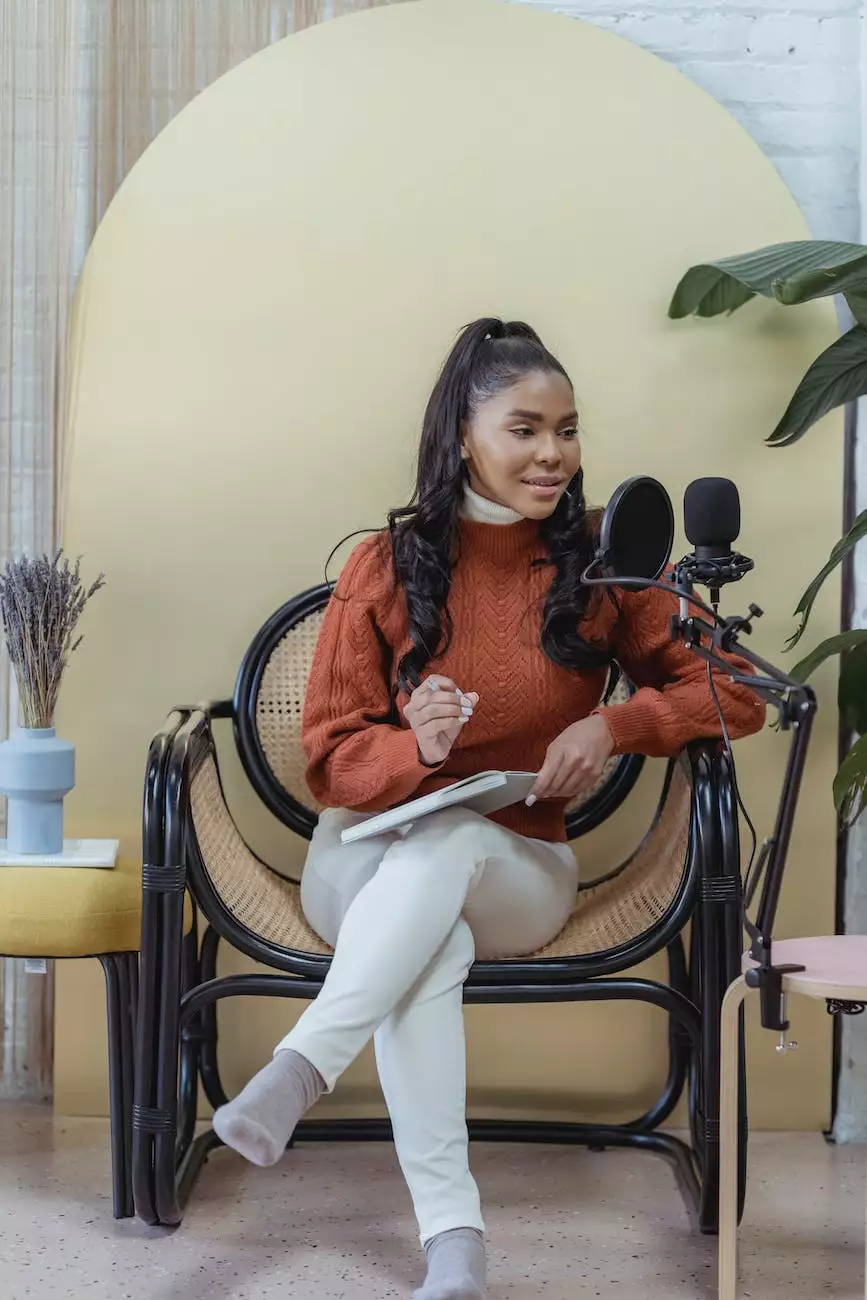 Hello and welcome to the official announcement from 5 Fold Agency! We are thrilled to share the exciting news that Tom Shaw has been appointed as the First Vice Chair of the Local Media Association. This appointment highlights the continued growth and success of our agency in the field of business and consumer services consulting.
Why Tom Shaw?
Tom Shaw brings a wealth of experience and expertise to his new role as the First Vice Chair of the Local Media Association. With over 15 years of experience in the industry, Tom has become a proven leader and has consistently demonstrated his dedication to driving innovation and excellence in the field of local media.
Throughout his career, Tom has worked with numerous media organizations, providing strategic guidance and helping them navigate the rapidly evolving landscape of the digital age. His deep understanding of the industry, combined with his forward-thinking approach, has enabled him to make a significant impact on the success of these organizations.
The Impact of Tom Shaw's Appointment
As the First Vice Chair of the Local Media Association, Tom Shaw will play a pivotal role in shaping the future of the organization. His leadership and vision will drive forward initiatives that aim to empower local media businesses and foster collaboration within the industry.
Under Tom's guidance, the Local Media Association will continue to support its members by providing valuable resources, networking opportunities, and educational programs. By leveraging his extensive network and expertise, Tom will ensure that the association remains at the forefront of industry trends and developments.
The Role of the Local Media Association
The Local Media Association is a trusted resource for businesses operating in the field of local media. As a member-driven organization, its primary focus is to strengthen the business models of local media companies and enable them to thrive in a competitive landscape.
With a keen understanding of the challenges faced by local media businesses, the Local Media Association provides valuable insights, best practices, and industry benchmarks through its various programs and initiatives. By facilitating collaboration and knowledge sharing, the association empowers its members to adapt and succeed in a rapidly changing media environment.
About 5 Fold Agency
5 Fold Agency is a leading business and consumer services consulting firm dedicated to empowering companies in their pursuit of growth and success. With a team of industry experts, we provide comprehensive strategic solutions to help businesses thrive in today's dynamic marketplace.
At 5 Fold Agency, we understand the unique challenges faced by businesses in the consulting and analytical services sector. Our customized approach, combined with our deep industry knowledge, allows us to deliver tailored solutions that drive tangible results for our clients.
With a focus on innovation and client satisfaction, 5 Fold Agency continues to be a trusted partner for businesses seeking strategic guidance and support. We are committed to delivering exceptional value and helping organizations achieve their goals.
Conclusion
In conclusion, the appointment of Tom Shaw as the First Vice Chair of the Local Media Association at 5 Fold Agency marks a significant milestone in both his career and our organization's journey. Tom's expertise and dedication will undoubtedly bring positive changes to the association and the local media industry as a whole.
At 5 Fold Agency, we are proud to have Tom Shaw as part of our team and look forward to witnessing his contributions to the success and growth of the Local Media Association. We remain committed to serving the business and consumer services consulting sector with exceptional quality and innovative solutions.
Thank you for visiting our website and staying updated with our latest developments. If you have any inquiries or require further information, please do not hesitate to contact us. We are here to assist you.